CAB-VTM-10 SMART Serial HDCN26 V.35-M 10FT CISCO Cable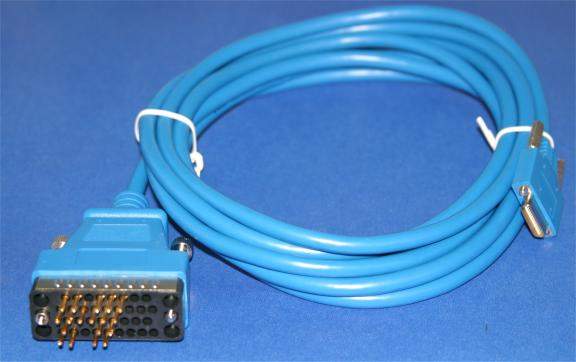 CAB-SS-V35MT Cisco Compatible V.35 Male DTE to Smart Serial Cable 10 ft 72-1429-01
Cisco compatible smart serial cable. This able work with Cisco router modules including the popular router models 2801, 2811, 2821, 3825, 3845, 3640, 2621, 1721 and many others.
The 26-PIN Smart Serial cable is used to connect to Cisco WAN Interface Cards including WIC-2T and WIC-2A/S.
At the other end of this cable is the V.35 Male DTE interface.
The V35 connector is commonly used to interface a network router with an external CSU/DSU such as Addtran for a T1 or fractional T1 Internet.
Alternate Part Numbers for the Same Item:
CAB-VTM-10
72-1428-01
72142981
CAB-SS-V35MT
746320090030