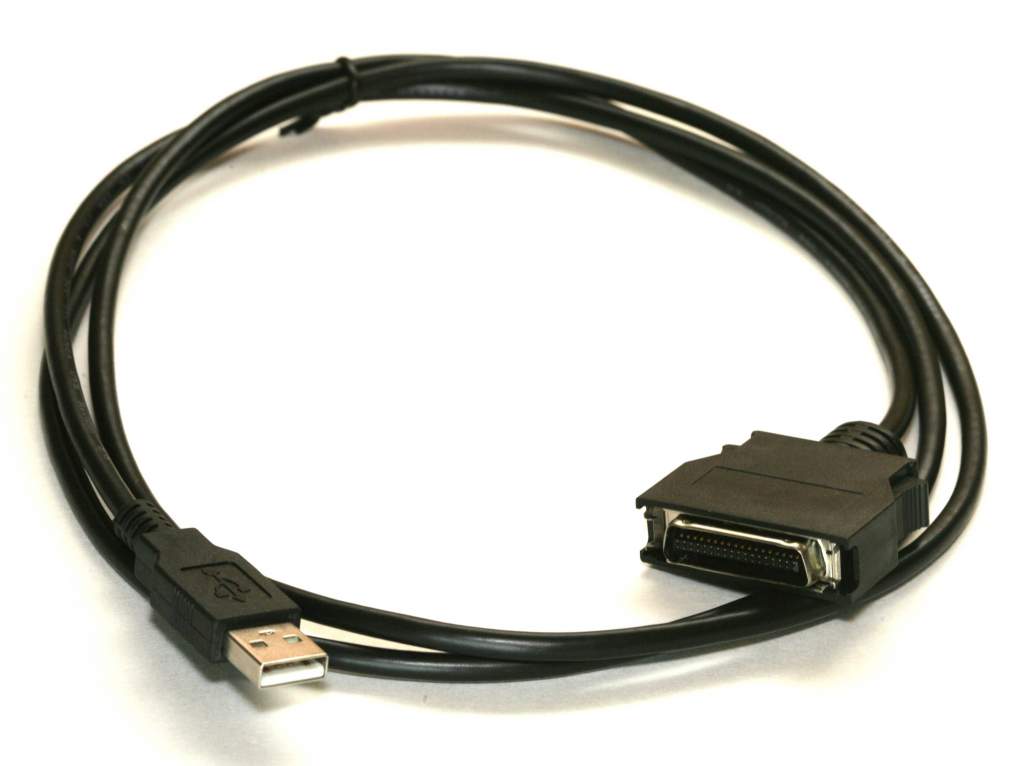 USB to CENTRONICS HPCN36 IEEE-1284 C Connector
Includes HPCN36 Adapter and USB to CN36 Cable.
This Half Pitch Connector is very popular on some the Older HP Product Printers.
Many new computers do not have a Parallel port.
This cable and adapter will allow you to make the Connection.
All other Models with IEEE-C Connector.
This has a small Micro-Mini HP Centronics Connector.

I Know this is obvious But I need to add it anyways.
Because we are getting returns on the Item Because the Customer is not checking to see if the Operating System Supports the Printer.
YOUR PRINTER MUST SUPPORT THE OPERATING SYSTEM
Multi Functions will Not Work : Example Fax and Scanner. Only Printing Works.

VERY IMPORTANT INSTRUCTIONS FOR WINXP, VISTA, WINDOWS-7 WINDOWS-8, WINDOWS-10 The CDROM IS Not USED.
1. Do not plug USB Parallel Converter into Computer or Priter.
2. Load Drivers for As close to match of OS as possible from Printer Manufacutres WebSite HP.Com -Canon.com - Epson.com.

3. Plug USB to HPCN36 into a powered up computer alone (No Printer). Wait for the Driver to Load.
2. Reboot Computer. Do not attach the Printer to the USB Parallel Cable.
3. Once the Computer is restarted with the USB to Parallel converter installed.
4. Then Plug the Parallel port into the Turned off Printer.
5. Then Turn on the Printer.
6. New Drivers Should be found on your Computer System.

Additional Tips:
Setting Printer Port Instructions:
Go to Control Panels.
Go to Printers.
Right Click on your Printer.
Select Properties.
Select Ports TAB.
Select USB Virtual Printer Port.
Device Manager should have the USB Printer Support Loaded.


---
Partial List of Compatible Devices
ALT
USB_MINI_CENTRONICS_CABLE
USB_TO_MINI_CENTRONICS_CABLE_HPCN36
PRINTER
HP